Highlights
11 Sep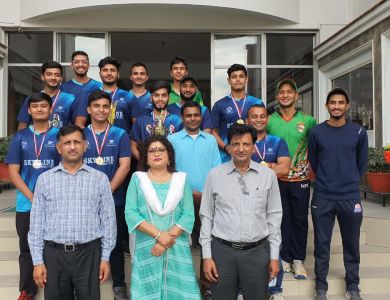 DAV Cricket Team Honoured
DAV School Management honoured all the players of T-10 Indoor Cricket Tournament in the School premises yesterday (6th September)....
30 Aug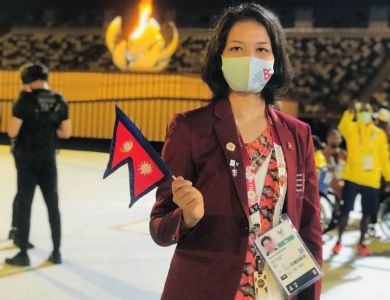 Proud Feeling Moment for DAV Family
It gives us immense pride and pleasure to witness our Alumni Palesha Goverdhan participating in Para-Taekwondo Tokyo Olympic 2021 representing Nepal. With this good news, we DAV School Family have once again recalled all your School days where you...
26 Jul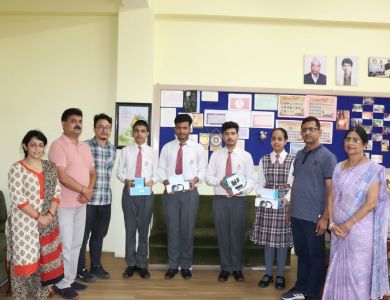 Top German Language Students Received Gift Hampers
A group of four students from Grade X- Utsav Bhurtel, Upanayan Baskota, Kusagra Agrawal and Paree Bagla received the gift hampers from Goethe Institute Max Muller Bhawan New Delhi, India today (23rd July)....
04 Apr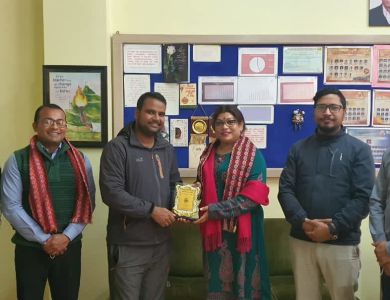 Felicitation from Leo Club of Kathmandu
Leo Club of Kathmandu extended sincere gratitude to DAV School on 4th April, 2021. The felicitation was officially extended by President of Leo Club of Kathmandu Eureka, Mr. Adhyatma Subedi and Secretary of the same Club Mr. Keshav Parajuli....
17 Feb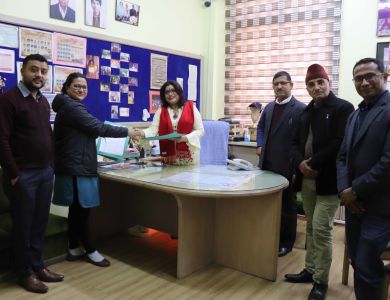 DAV and Sumeru City Hospital Sign MoU
DAV Management Committee and Sumeru City Hospital Private Limited Pulchowk Lalitpur signed 1-year Memorandum of Understanding (MoU) with various medical check-up and pharmacy discounts offer for DAV ID Card holders in the School premises today (18th February, 2021)....
09 Jun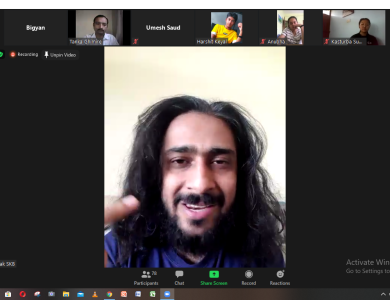 Motivational Webinar Session to Grade XI from Saunak Bhatta
A motivational webinar session was facilitated to Grade XI Science and Commerce students from renowned motivational speaker and counselor Mr. Saunak Bhatta from 2:00 PM to 3: 30 PM today (9th June )...
21 May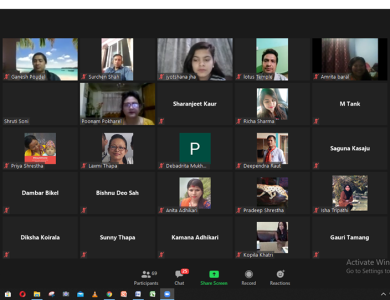 Orientation on 'Living Life Disease Free'
Dr. Rajhiv G Naidu- BHMS, CHt, a renowned core somatic integration facilitator from Integrative Wellness Institute, India conducted 2-hour orientation on the topic 'Living Life Diseases Free' for DAV School teachers from 7:15 to 9: 15 PM yesterday...
27 Apr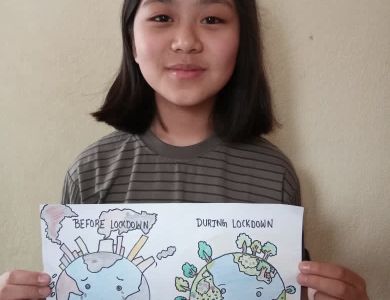 Wide Participation in Activity Based Learning through Online Project Work
Kathmandu, April 26 Despite the pandemic of Novel Coronavirus COVID- 19, DAV School has sucessfully celebrated '50th World Earth Day' by engaging its hundreds of students in the online activities and project works from 22nd to 24th April....
30 Mar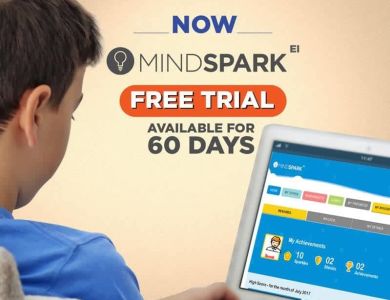 60-days Free Trial Online Class for Grade I to X Students
The School has initiated '60-days Free Trial Online Class' partnering with Mind Spark, global online learning application based in India....
02 Mar
We Wish to Read at least 5 Extra Books in a Year: Ms. Rao
The Principal Ms. Bhubaneswari Rao, aspired all the students of DAVSKVB should read at least five extra books in an academic session in 'Read to the Principal Programme' of Senior School....